Branch Information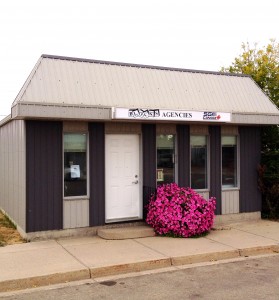 3015 Central Ave
Box 70
Waldheim, SK, S0K 4R0
Hours (Mon – Fri):
8:30am – 12:00pm
12:30pm – 5:00pm
Hours (Sat):
9:00am – 12:00pm
Office: 1-877-945-2353 or 1-306-945-2353
Fax: 1-306-945-5515

Our Location
Contact Us
About Us
The Waldheim location has provided insurance coverage for Waldheim and area since 1979. This location has grown to a point where we now employ four brokers. This allows us to specialize and provide quality in-depth advice to our clients.
Visit us at our office on Central Avenue located across from the drugstore in Waldheim.
We believe that it is important for you to understand and have confidence in the insurance you purchase. We will take the time to explain the policy to you, in our office or in your home. We make home visits, do replacement cost evaluations, and take the photos. We believe in service.
We are involved and take pride in our community. We are committed to making this community a better place.
Our Staff
Insurance Broker
CIP
barbara@blocksagencies.ca
Insurance Broker
M.SEM,A.Ag
mindy@blocksagencies.ca